The Danish Ritual
Try the Danish Ritual of swinging a ham at invaders to collect gold.
A 2D platform adventure by Bjorn Roebaek, Ulf Roerbaek and Lars Boe
made at Global Game Jam 2016 in 48 hours.
Awarded Best Humor at Copenhagen-Denmark site.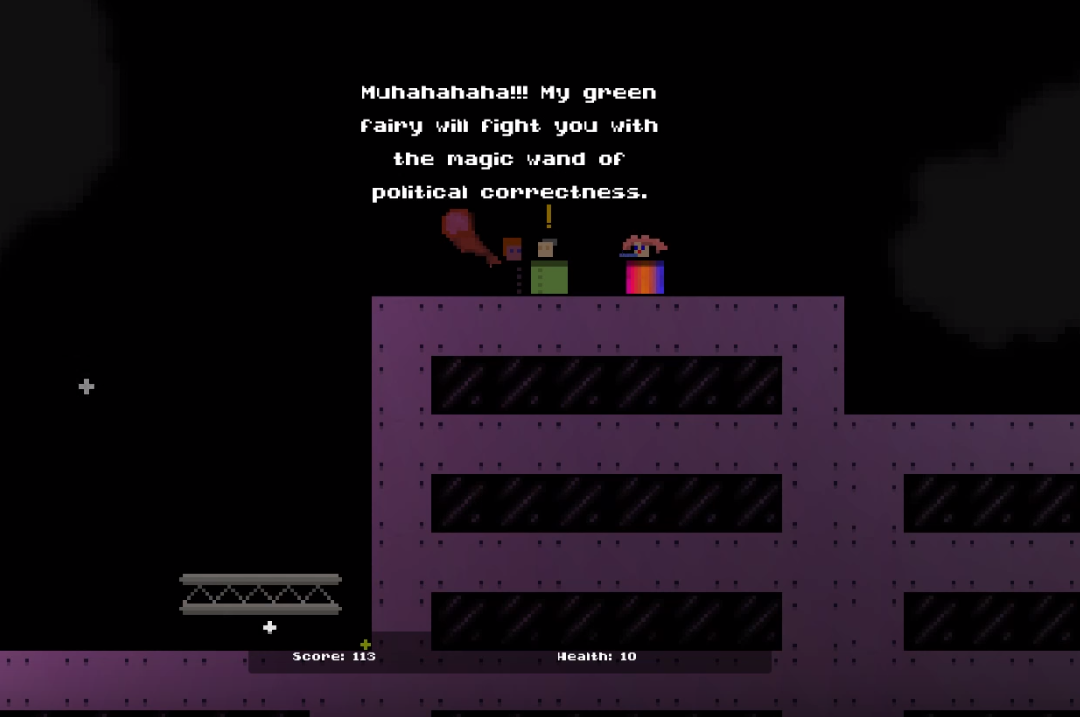 Backstory:
Far far north, where everything is cold, there was a kingdom with a beloved ruler named Little Swindler.
The once mighty kingdom was now small and poor. It was, however, a peaceful place where the people lived in perfect balance and harmony.
One day, the peace was suddenly disturbed, when the kingdom was relentlessly invaded by gold loving outsiders.
In order to restore the order and balance, the ruler summoned his red-haired hero to stop the invasion and turn expenses into profits.
Armed with a two-handed Danish ham, our hero began her quest
Play the game:
Controls:
Left and Right arrow to move.
x to jump.
c to swing ham
z to talk
Click here to play in browser (WebGL)
Origional music score by Audiolog
Look at play through video:
Find us on the social media:
Game in press:
Contact:
Please contact Bjoern Roerbaek Pedersen. E-mail: fuad AT vonloops.com